Well done everyone today. It has been hard working during such a hot day.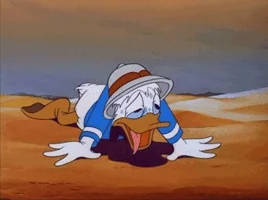 You are all certainly showing the school values! Mums, dads and carers don't forget to nominate your super, hard working children for this weeks assembly.
Riley B, Well done for your resilience in maths today, arrays can be very tricky! I can see you worked very hard and found that odd one out. Your plant looks like it will continue to grow strong and healthy in its new home. I have also re-potted my sunflower plants (look out for a picture later in the week). And more tasks complete……………………. Amazing! I can see you have researched the different fruit and vegetables and counted in twos. PPHHEEWWW that is tricky! I love how you have written calculations to match the word problems you tackled.
I love that you have taken advantage of the lovely sunny day and moved your learning space outside Jenson. It looks like you have got the hang of those possessive apostrophes as you spotted all the mistakes. Great maths work today. I wonder if you can find any other possible calculations from the clues you were given. That magic plant certainly grows quickly, well done for working out the answer. Super sorting and researching in science!
Sophia, is that you in your pool. It looks like you were having great fun. Just what you need on a hot day like today.
Well done with your maths today Jonathon. I love how you were able to complete that number line and work out the missing numbers to complete those calculations. I can see you managed to spot those tricky mistakes for the possessive apostrophe well done! Writing out spellings over and over again is such a good way for our brain to remember them! A great go at science today as well.
Aarav, those possessive apostrophes aren't falling you, great work (spot on). Brilliant maths work again today, you really are working so hard. What great aspirations not only did you find 3 more ways to represent 10×2 but you found 3 more extra ways. I also love how you have not only listed the different fruit and vegetables under the headings above and below but you have actually listed what they grow on. Amazing!
Not sure who has shared their brilliantly detailed research (I have learnt a new fact about beetroot today) and great work with correcting mistakes for possessive apostrophe from Bonsai Class but this is your shout-out. Well done great work today.
What a great way of using cartoons to help you learn those tricky spellings Logan. Arrays are a great method to help your with multiplication. I can see you think so too. Great maths work! I love how you have marked each apostrophe with a heart, it clearly shows those apostrophes aren't tricking you! You were much braver than me in that cold water but I bet it was lovely to get into your pool this afternoon in this lovely hot weather.
Another hard working day for you Henry, you definitely grasped those possessive apostrophes, well done for finding the mistakes. Thought you would be able to work well through maths today with all your times table practise. That magic tree does grow quick, remember it doubles each day. Great science I wonder if you worked them all out before your research.
Super work again today Laura. I can see you are working so hard and I am very proud of you. Who knew more fruit and vegetables grow above ground than below ground. I do now thanks to your research. Not even those tricky apostrophes have stopped you today. Well done!
Rebecca, did you paint your face yourself? It is very effective! I know this is a tricky time and we are all missing everyone. It is lovely to send a message to friends during this time.
Jerusha, fabulous work again today! You certainly spotted all those silly mistakes for the possessive apostrophe! Thank goodness you were able to write them correctly. Well done for completing the number line that can be tricky. I wonder if you have found any other ways to write a calculation from the clues you were given.
Elias, more great English work today. Those tricky apostrophes aren't catching you out are they! You are doing a fab job at home well done!
Lots of tasks completed today Riley A, I love how you found more than 1 calculation from the maths clues you were given and knew that all multiples of 2 are even. I wonder what the sound was that echoes through the forest noisily. You definitely know your 2d shapes and how exclamation marks work! Well done.
Alice, you certainly know how to use a possessive apostrophe, I can just imagine Jack's cute kittens. Great maths work again today. Well done for finding more than 1 calculation for the clues you were given and I love how you have written all the even numbers up to 20 to prove they are multiples of 2. I wonder if before you sorted the fruit and vegetables in science you knew more fruit grew above the ground than below.
Great English and science work today Saskia. Not sure I fancy a walk in the forest with that sound echoing loudly. I definitely would walk quickly! I can see you found out that lots of fruit and vegetables grow above the ground, not sure I knew there were so many more compared with those growing underground. How about you?
Isabel, I love a good sorting activity, well done for classifying them correctly. I don't know about you but just looking at all the different fruit and vegetable makes me feel hungry.