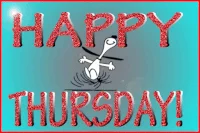 Thursday already this week!
Just a reminder to all your mums, dads and carers. Remember to send in nominations for your guys at home.
You can nominate them for:
Head of School (Showing school values).
Reader or writer of the week.
Jackie Johnson good manners award.
Sports personality of the week.
Tidy Friday award.
Make sure you get your nominations in before lunch time today.
ENGLISH: A reading task today! Read all about Glowing Plants! Then have a go at answering the questions.
MATHS: 5 times-table today.
Click download to access the White Rose Hub worksheet.
Click download to access the answers.
Here are some extra questions.
EXTRA MATHS CHALLENGE: Can you solve the mystery ?
PE: Of course you can follow Joe Wicks and his work out today but if you are looking for something different how about balloon volleyball!
Below are instructions on how to play, or click on the picture to see watch how to play. Have fun!
If you want an easier or harder challenge see below:
Space- make the court smaller or bigger
Task – change the rules of the game – allowed to catch and send back, allowed two taps before sending back
Equipment – make the net higher – tie the string around the leg of two chairs?
People – Have more people in each team if you have more people at home?